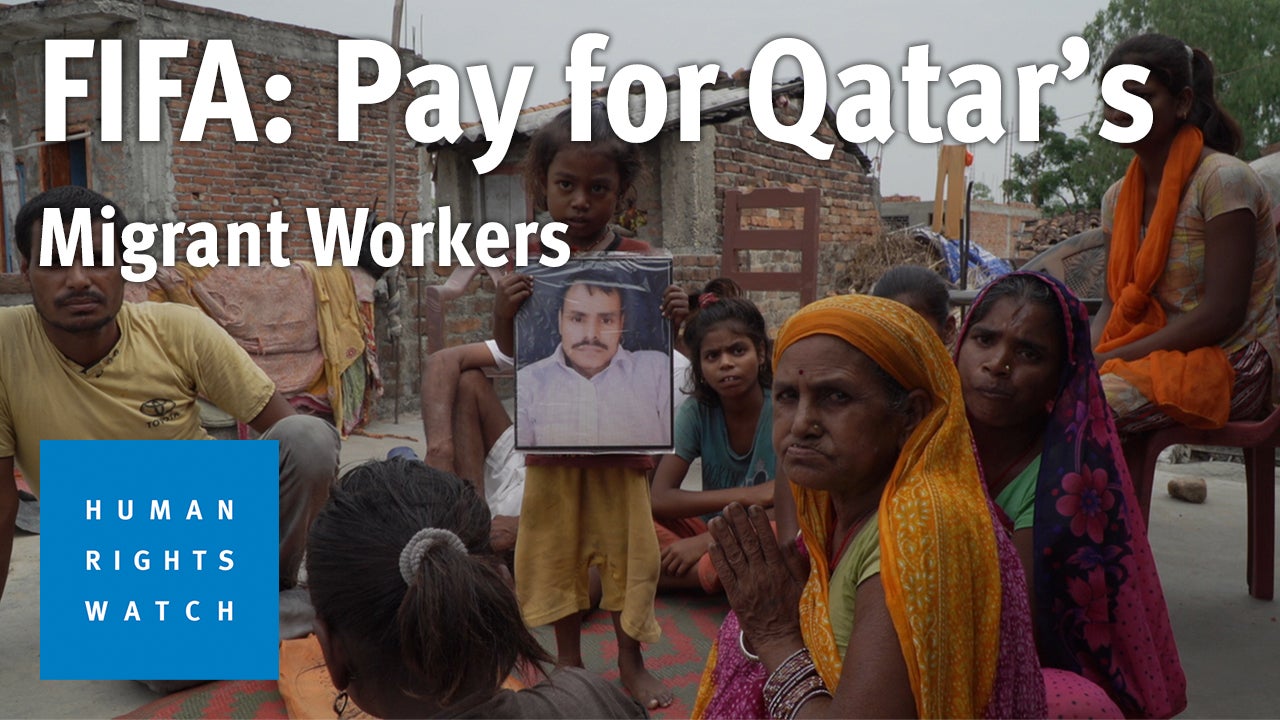 May 18, 2022
Global Coalition Calls for Financial Remedy for Deaths, Wage Theft
Stay up-to-date and get alerts on latest videos
Subscribe
(London, May 19, 2022) – Hundreds of thousands of migrant workers in Qatar have not received financial compensation or any other adequate remedy for serious labor abuses suffered while building and servicing infrastructure for the FIFA World Cup, which begins in November 2022, Human Rights Watch said today.

(Kyiv, May 18, 2022) – Russian forces controlling much of the Kyiv and Chernihiv regions in northeastern 

People who need insulin shouldn't have to break the bank just to survive. In the US, that's often the case. In this Twitter Space discussion, we examine ending the US' insulin affordability crisis with HRW researcher Matt McConnell and guests Emily Miller, Sarah Kaminer Bourland, and Shaina Kasper.

The movement for reproductive justice is closely linked to the battle for affordable childcare in the United States. In this Twitter Space, we look at how the two are connected, the crisis of affordable childcare in the US, and two films — The Janes and Clarissa's Battle — that highlight these issues.

Ahead of an informal United Nations meeting on accountability for serious crimes in Ukraine, HRW staffers discuss justice efforts for Ukraine.

In a new report, HRW and Amnesty International have documented abuses amounting to crimes against humanity and war crimes in Ethiopia's Western Tigray Zone. We discuss key findings of this report with HRW's Laetitia Bader and Amnesty's Fisseha Tekle and Jean-Baptiste Gallopin.

POLITICO published a leaked draft US Supreme Court opinion on the Mississippi case that would overturn Roe v. Wade. Last September, in advance the court's hearing in a case challenging the constitutionality of a Mississippi law banning abortion after 15 weeks, we joined dozens of other groups in submitting amicus briefs

Under Elon Musk's leadership, Twitter should invest in efforts to keep its most vulnerable users safe on the platform. In this Space, we discuss what Musk gets wrong about free speech, and the responsibilities social media platforms have to moderate content.