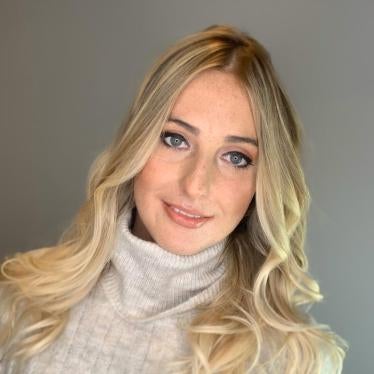 Emilie is a human rights and refugee advocate and professional, with practical and academic experience and expertise in human rights, refugee and international law more broadly. 
Prior to joining Human Rights Watch, Emilie completed her Doctorate in Law at the University of Oxford on the right to leave and externalized migration control. She has experience interacting and working with a wide range of people and actors, including experts, scholars, government, NGOs and the UN, notably the Department of Legal Affairs at UNRWA in East Jerusalem and a UK legal aid law firm in the immigration detention and deportation team. Her work has been published in blogs and articles and she has also appeared on radio and television, including BBC World News. 
Her commitment to the rights of asylum seekers and refugees and desire to ensure governments uphold their legal obligations is what led her to co-found the Tasmanian Refugee Legal Service in 2013, which she was a Director of until 2016, and to being awarded the 2016 Tasmanian Rhodes Scholarship. She holds an MPhil in Law and Bachelor of Civil Law with Distinction from the University of Oxford, after completing her undergraduate studies in law and criminology at the University of Tasmania. She is a qualified Australian lawyer, an Adjunct Researcher at the University of Tasmania School of Law, and has taught on various subjects at the University of Oxford and the University of Tasmania.